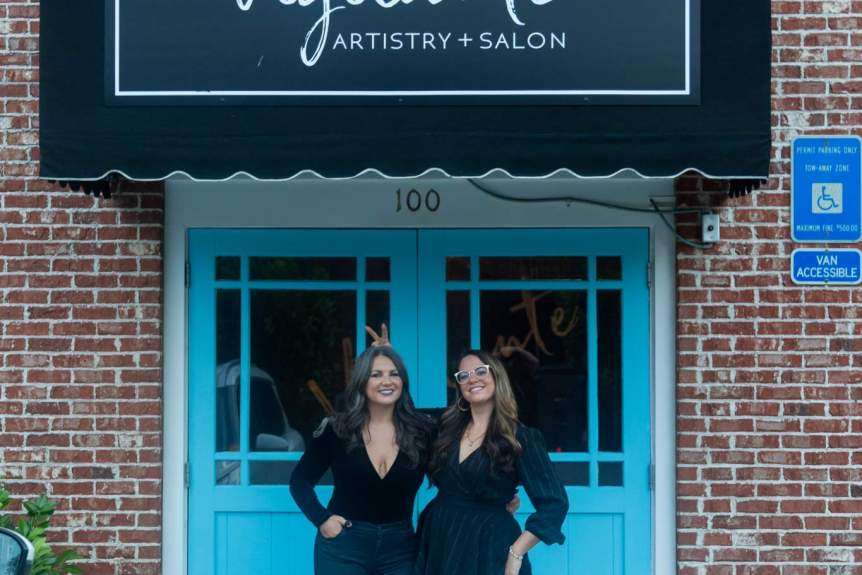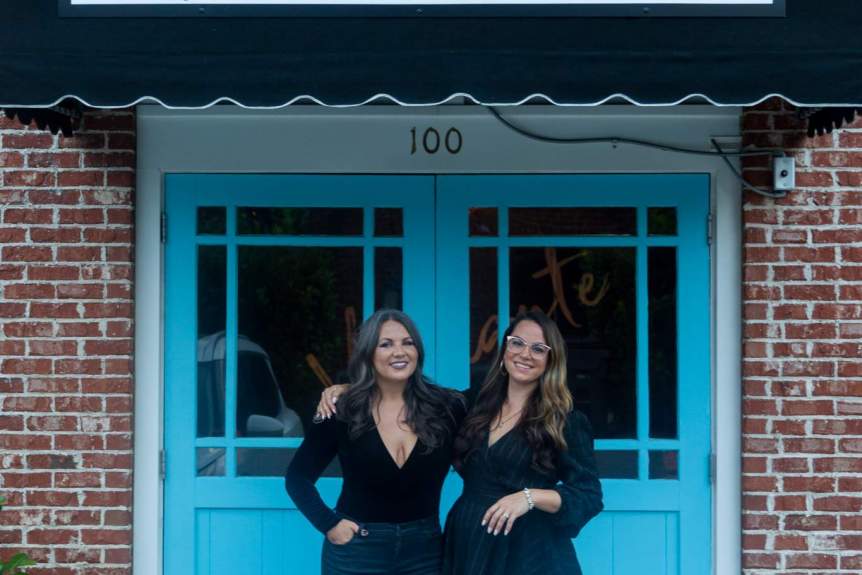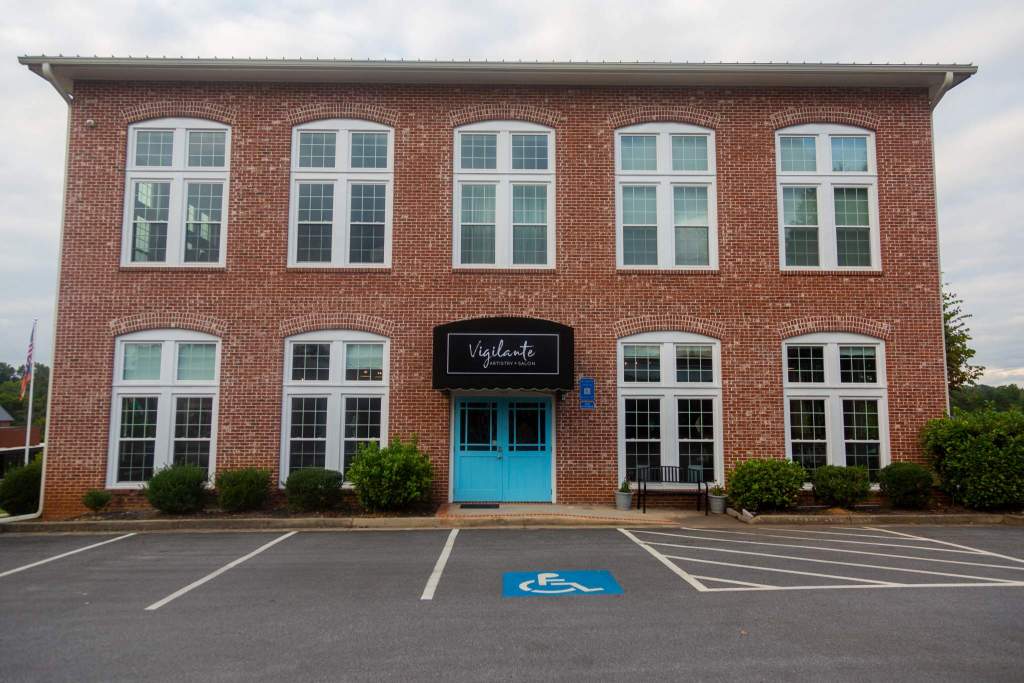 Photos: Lisa Dolny Photography
Co-Owners of Vigilante Makeup & Hair Artistry + Salon, Erica Ages and Corie Britt, were excited to open the doors to their new studio and break it in with everyone last month. The studio is located in the heart of downtown Acworth – surrounded by other local favorites like: the delicious restaurants Henry's Louisiana Grill and 1885 Grill; and the wedding venues Cowan Historic Mill and The Conservatory at Waterstone. The overall area has recently been updated with new builds like the Red Top Brewhouse and one under construction now called the Tap-Town Tasting Emporium & Eatery.
The studio currently offers Makeup + Hair Artistry services, by appointment only, for production and special events on one half of their space. The other half of the studio will eventually be the home to Artists looking to offer full Salon Services: cut, color, extensions, the works! So now everyone can enjoy the Vigilante Team routinely or for those once in a lifetime special occasions.
What is an event without a photo booth? Robot Booth is hands down, the best! Fun fact: Erica and Corie actually met each other through Robot Booth's Co-Owners (and spouses) Schellie & William Hogan back in 2013. They are also the owners of Six Hearts Photography and DJ Cuttlefish. Please check out all of their services for your special occasion.
Guests were served a variety of delicious drinks, including a custom cocktail / mocktail called "The Vigilante" by Sabrina Dowdy, Owner of Across the Bar. The Vigilante was a flavorful and fresh blackberry mojito garnished with a lime. Every time we've had a pour from Sabrina, it never disappoints.
Food for the event was a super convenient and a mouth watering experience with the food truck, Flava Train. What was on the menu, you ask? Shrimp or Chicken Tinga Tacos, Lemon Pepper or Korean BBQ Wings, Chicken Shawarma, and Street Corn. The dishes were passed out quickly and the flavors were addictive.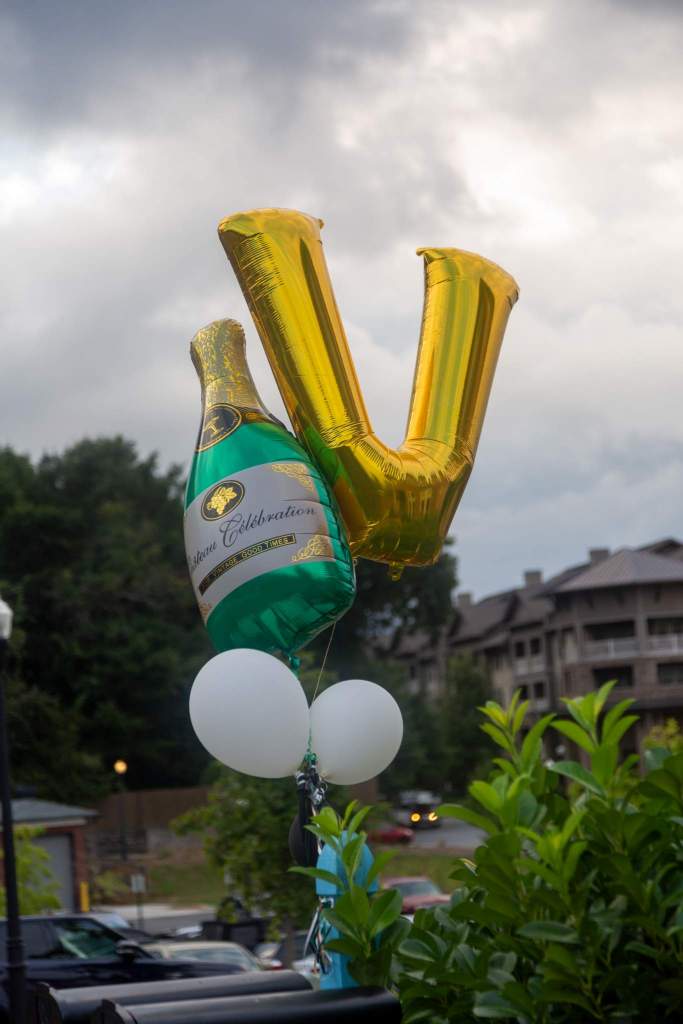 A huge thank you to our team, family, friends, vendor friends, clients, and all of you who have continually supported us over the years. It means the world to us!
-Erica Ages & Corie Britt
If you are interested in joining our Team as a Makeup and/or Hair Artist, email us at:
Industry@VigilanteCosmetics.com
Share post: