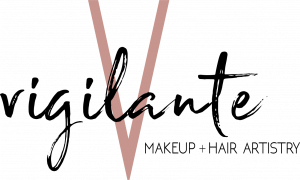 Vigilante Makeup + Hair Artistry is an on-location, and destination makeup and hair team based out of Atlanta, GA. Vigilante Makeup +Hair was founded in 2013 by industry professionals Erica Ages and Corie Messer. The like minded, and makeup + hair  obsessed duo had the idea to build a brand that represented beauty at it's most raw and true form. A brand that surpasses the ideals of beauty conformity and trends.  A brand that excluded no one, and honored beauty of all cultures, ethnicities, and genders. A brand centered around professionalism,  and a little bit of bad-assery.
OUR MISSION is to make every client look and feel truly beautiful; and because we love saving the day – we hold ourselves to an incredibly high standard of service and we take pride in our proven dependability.
WE ARE A TEAM of Atlanta's best Makeup Artists and Hairstylists, "Saving The World One Beautiful Face At A Time".
If you would like to learn more about Corie, Erica and the rest of the award-winning Vigilante Hair + Makeup team, be sure to explore our Meet The Artist's page.
Services
Airbrush Makeup
Traditional Makeup
False Lashes
Formal Hair Up-do's
Half Up, Half Down Hair Styles
Blow Outs
Curls Only
Studio Rental
Events
Bridal Portraits
Weddings
Engagement Sessions
Maternity Sessions
Boudoir
Film / Commercial Work
Magazine / Print
Avante Garde / Editorial Shoots
Fashion / Runway events
Charitable Events
Krista
★★★★★

"Ok so I just want every bride to know... Listen. I kid you not when I say that Vigilante is the best in the business. I first met Erica at my now sister-in-law's wedding 4 years ago. I was extremely impressed with their professionalism and time management skills, not to mention that all of the girls walked away looking like HBIC's. As a wedding vendor myself (photographer), I continued to have fantastic experiences with Vigilante when working alongside them at other Georgia weddings--in fact, I've worked with them on about 6-7 weddings at this point, and I myself had them pegged for my own wedding day for years. My absolute favorite thing about the ladies at Vigilante from a photographer standpoint is that they are ALWAYS on time. I cannot tell you how often a wedding day runs behind when I'm shooting because hair and makeup do not finish on task. On my wedding day itself, Erica & Corie were the head stylists accompanied by Lauren & Cheree. Ya'll. I had 12 bridesmaids. TWELVE. Plus three other family members and myself who needed their hair AND makeup done before 3pm. That is a total of SIXTEEN ladies who needed servicing. We. Were. All. Done. On. Time. With time to spare, in fact. Because they are boss ass bitches who also happen to be well-oiled machines. And, of course, my ladies and I looked smokin' hot. If this isn't already clear, I can't recommend Vigilante Cosmetics enough. Special thank you and shoutout to my friends Erica Ages & Corie Nicole Messer for being the best!!"

- Krista Miller
Kaylan
★★★★★

"Corie, Erica & Devon were the dream team. I've always been hesitant when it comes to having hair/make-up done professionally, as I can be very picky about my skin, color palettes and hair, but I couldn't have been happier with how patient and AMAZING they were at listening to what I wanted and getting it PERFECT. They also made me feel very comfortable with expressing my opinions and making sure I was happy, because I usually just smile and then book it to the nearest bathroom to change whatever I don't like. But not with these ladies! I felt like a princess and my look lasted through the whole night (and morning)! Thank you VC for making me the happiest bride!!!"

- Kaylan Holston
Charlie and Rese were a dream team!
★★★★★

"Charlie and Rese were great to work with. They both achieved amazing looks for me and my girls without doing a trial (because I lived so far away from the venue, a trial wasn't possible). I was able to send both artists a picture of the look I was going for prior to the day of the wedding, and they asked questions and let me get up to see the progress as we went so that I was happy every step of the way toward the final look. They were easy going and fun to hang out with, too! Hair and makeup lasted all day and night! I highly recommend Vigilante Cosmetics for your special day!"

- Arielle
Rachel Driver
★★★★★

"Kristen was amazing! She truely made me and my bridesmaids feel like we were beautiful on my wedding day. Not only is she an amazing make-up artist, but she is such a kind and friendly person. I would strongly recommend her to all brides!"

- Rachel Webster Driver
Olivia Preston
★★★★★

"Finding a MUAH artist for my wedding day was daunting. I searched for hours to find someone/a company with reasonable prices and good quality. I found Vigilante Cosmetics on a wedding website and made an inquiry. Erica immediately responded and was incredibly informative in her replies. She sent me docs with their pricing information and skincare tips. She explained the process well and responded to all my emails in a timely manner. My trial with Erica was awesome. She looked at my goal pictures and exceeded my expectations. She is down-to-earth, H-I-L-A-R-I-O-U-S—truly, a kindred soul—and so so so talented. She arrived early on my wedding day and had the BEST attitude. She did my mom's hair and makeup as well, and we were overjoyed with the result. She brought her A-game, and I can't thank her enough for the tremendous job. I have never felt more beautiful and at ease. She is lovely and wonderful at her job. I can't recommend her and Vigilante Cosmetics enough. They are worth the money! 11/10, book this lady for your events. THANK YOU!"

- Olivia Preston

★★★★★

"There are so many good things to say about Vigilante Cosmetics I am not sure where to begin! As soon as I decided to go with Vigilante for my wedding day, I knew I made the right choice! Corie was so wonderful helping me set everything up and adding services to my contract. She was always prompt in communicating and was always happy to answer all my questions! For the day of my wedding I was provided services by Andi, Corie, and Devon. They were all AMAZING! Andi's hair styles were beautiful and EXACTLY what I imagined for my wedding day. Corie did an AMAZING job on make-up for my bridesmaids. They all looked gorgeous and were all EXTREMELY pleased with how beautiful they looked. Devon did my makeup and I could not have been happier. I always imagined how beautiful I would look on my wedding day and she surpassed my expectations. All the ladies surpassed all my expectations. I will never hesitate to recommend these talented ladies to any one I know to make their wedding day perfect!"

- Hope Mitchell