VENDOR SPOTLIGHT
The Farm, Rome Georgia
The Farm in Rome is one of those places where we always feel at home. Dixie has been with us and has supported our business from it's very inception, and even before we became Vigilante. Over the years and with her support, we have enjoyed so many brides at The Farm and to this day it continues to be one of our favorite places to visit. It only seemed fitting for our first Vendor Spotlight that we feature Dixie. We hope you enjoy her interview.
If you are a Bride or Groom looking for a Venue, and you are interested in The Farm, we have included Dixie's contact information at the bottom of this post!
Vigilante: What would you consider the hidden gem of your venue?
Dixie: Aside from the barn and it's unique style, and brick arches, I would definitely say it would have to be the land, the rolling pastures and the serenity property offers. It's very organic.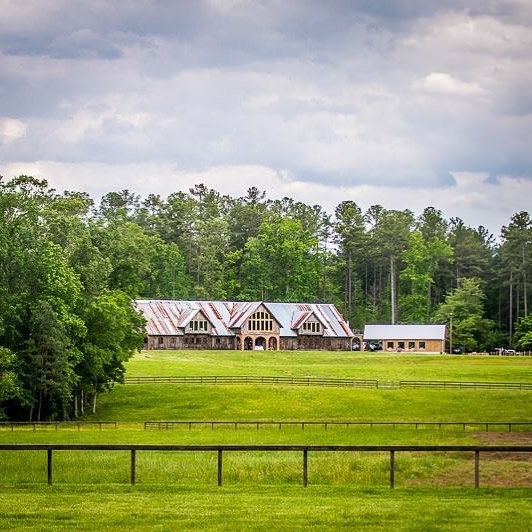 Vigilante: What would you consider the style of your venue to be?
Dixie: The barn is a European style stable, The inspiration for the architecture of the barn was Scandinavian and European styles. So I guess you could say we are Rustic European elegance.
Vigilante: What made you buy into your property, especially for the use of weddings?
Dixie: We definitely did not have weddings in mind when we purchased the property 12 years ago. We initially purchased the property with the intention of turning the main barn in the area that is now the ballroom into our home. But after doing a wedding for free the inquiry's started rolling in and, and next thing you know I was up to my neck in weddings.
Vigilante: What other options do you offer alongside your venue?
Dixie: We offer on site lodging for Weddings as well as the ability to book the property for family vacations, retreats corporate events as well as workshops. We also have a Planning Company and a Bakery in Rome called "The Sweet Bar."
The Sweet Bar, owned by Dixie Bagley, is an incredible bakery in downtown Rome, Ga. They serve a variety of sweets from Apple Fritters to Cake Pops to good old fashioned doughnuts. They can make custom cakes for any occasion!
Vigilante: What is your favorite way to dress your property?
Dixie: Very Clean, lots of white green and neutral colors. I'm a sucker for a long family style table full of succulents and cactus, paired with a stunning runner, lots of clear glass with white candles, and beautiful china. Draping adds to the property as well and just makes it that much more fabulous as well as bringing in beautiful seating areas and sofas to scattered throughout the property.
Vigilante: If you had one piece of advice for Brides in regard to picking their venue, what would it be?
Dixie: It's important to love your venue, and be 100% comfortable with the contract and rules and even more so, you want to make sure that you LOVE & TRUST the person who is running the venue and is going to be on site for all your planning meetings as well as the day of.
Vigilante: As a venue owner and Wedding Planner, what is your favorite part of the wedding day?
Dixie: That moment with the couple right before we get them to walk down the aisle. It's typically a very quiet one on one moment that I individually get to spend with the couple. Witnessing all of those sweet emotions are the best, and to know that they trusted me with this huge moment in their lives means the world to me.
THE SWEET BAR
https://thesweetbarromega.com/
https://www.facebook.com/TheSweetBarRomeGa/
(706) 295-7113
601 Turner McCall Blvd NE
Rome, Georgia 30165
THE FARM
https://thefarmromega.com/
https://www.facebook.com/THEFARMROMEGA/
(706) 252-0497
2979 Big Texas Valley Rd NW
Rome, Georgia 30165
Share post: